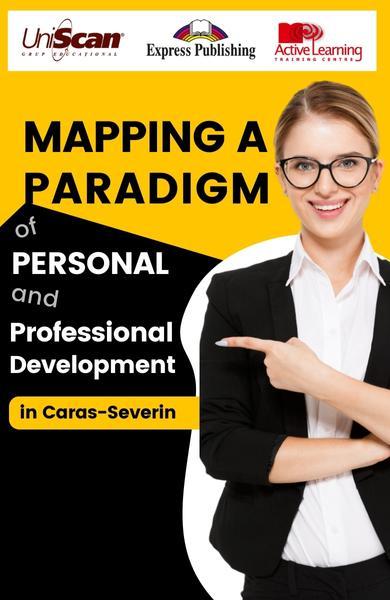 Mapping a paradigm of personal and professional development in Caras-Severin

Locatie COLEGIUL NATIONAL MIRCEA ELIADE, RESITA
Mapping a paradigm of personal and professional development
Every five minutes the 3rd millennium brings about a new innovation ready to surprise, challenge or at least lure us in a major existential game. Thus we, as teachers, are changed into co-participants in the huge present-day architectural construction of contemporary knowledge.
The present course Mapping a Paradigm of Personal and Professional Development is an invitation for young teachers of English and not only to take part in a challenging process of qualitative professional development, starting from the requirements of the Curriculum and varied Syllabi of English, including the what's, why's and how's of the teaching, learning and evaluating process towards a highly qualitative professional activity.
Based on cognitive and meta-cognitive competences, the course is a quintuple approach to teaching-learning and evaluating English as a Second Language (ESL), tackling issues such as Motivation, Curriculum, Unit and Lesson Design, Receptive and Productive Skills, CLIL and SEL Strategies, all wrapped up in Drama Psycho-Pedagogy and Overall Evaluation.
The result of enrolling and actively participating in this course will be training an autonomous learner, capable of engendering and steering his/her own life-long itinerary, whilst the teachers themselves will become better and more qualified professionals, ready to face any challenge of the present-day world.

Dates and topics:

DATE

TOPIC

BRIEF DESCRIPTION

21st Oct.2023

Engaging Learner's Motivation, Unit and Lesson Design, Classroom Management

Mood Meter

Warmers/setting reliable goals/types of partnerships

25th Nov. 2023

Building Receptive Skills: Reading and Listening Interspersed with Psycho-Drama Techniques

Teaching reading and listening in creative, engaging, and motivating ways

Assessment and Evaluation

27th Jan.2024

Teaching Productive Skills: Speaking and Writing Interspersed with Psycho-Drama Techniques

Teaching speaking and writing in creative, engaging, and motivating ways

Assessment and Evaluation

17th Feb.2024

Applying CLIL Strategies for Survivors

Content and Integrated Learning Techniques

30th March 2024

Empowering Ourselves through SEL Techniques

Teaching English through story-telling, arts, puns, songs and games

Overall Evaluation
Monica Giuchici
Monica Giuchici
graduated The Western University of Timi
ș
oara, The Faculty of Philology, English-Romanian speciality, having been a 1st degree teacher at "Traian Lalescu" National College, Reşiţa, a teacher trainer since 1993, after graduating training courses in Great Britain and the United States of America about METTEXT, Presentation Skills, Materials Writing, Project-based Learning, Standardizing Evaluation for the English Olympiad, Multiple Intelligences, Emotional Intelligence, NLP Training, author of English Syllabi, articles in "Together", "Euphoria", "RATE Magazine", coordinator of the magazines Personal Paideia and Managing Change, as well as author of "Modelling Excellence: A Book of Scaffolding Discourse Analysis for the English Olympiad (2020), "Digitally Yours. A Challenge of Online Learning and Teaching" (2021), and "Unlimited Knowledge. New Frontiers of the Human Mind" (2023).