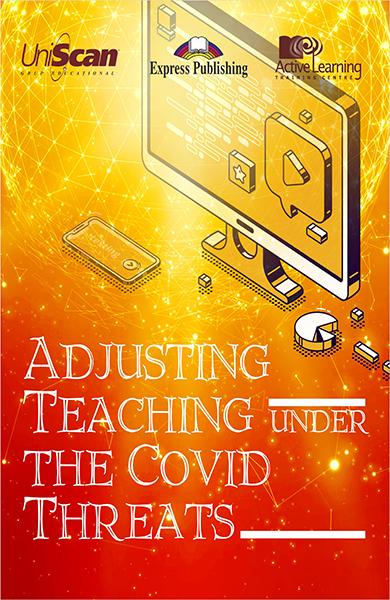 Adjusting Teaching under the Covid Threats
Acest produs nu mai este la vanzare. Vedeti mai jos alte produse similare disponibile.

Locatie Online
Adjusting Teaching under the Covid Threats
Teachers and students face difficulties while doing their job under the pressure of the virus threats. Let's find out together which are our strengths, what opportunities we can take advantage of so as to minimize the weakness in front of a virus that threats not only life, but also the quality of it. Besides the fact that we wish and hope to survive, there also stands the wish and hope for development, for moving forward, to an era of light and understanding. Education is the pillar holding and sustaining humanity's efforts to evolve and progress. So let's find out our resources for supporting the world during this dreadful period, let's learn how to deal with our students so as to keep them motivated to learn, so as to make it worth learning and living in a world in which we do not feel secure enough any longer.
Simona Popa
Simona is a teacher of English and psychologist who is currently the managing director of Uniscan Grup Educational and Active Learning Training Center. She strongly believes the key to success and happiness in life depends on the way we get educated, and thus, parents and teachers have the most demanding job ever. She thinks language teachers give people the most precious tool humanity has ever discovered and has spent a long time on designing, self-developing and learning programs, rethinking education holistically and humanistically so as to lead us to discover and understand our true selves, so as to make sense of our life experiences and use our emotional and intellectual potential to enable us to feel the bliss of being. She runs self-development programs for teens and adults who want to go on a journey of self-discovery through psychodrama and training programs for teachers and parents.
Mihaela Olaru
Mihaela Olaru holds a Bachelor's Degree in Universal Literature and English issued by the University of Bucharest and has a teaching experience of over 10 years. She also has a TEFL and TEYL teaching Certificate issued by the UK and ALAP accredited TESOL Worldwide in 2017 and a training certificate issued by the Romanian Ministry of Education in 2010. She has been teaching English not only in public schools but also in renowned private schools and was actively involved in multiple international projects with countries such as Portugal, Spain, Italy, Bulgaria, Serbia, Turkey, the UK, but also China and Taiwan. She joined Uniscan Grup Educational as an ELT Consultant and teacher trainer in 2019 and had multiple presentations and workshops in cities throughout the country.