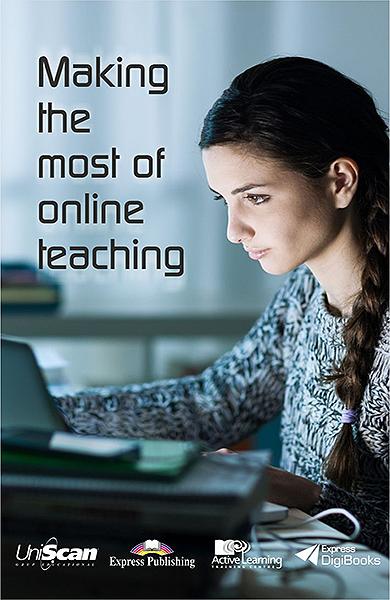 Making the Most of Online Teaching
Acest produs nu mai este la vanzare. Vedeti mai jos alte produse similare disponibile.

Locatie Online
Since, most likely, this year we will have to blend online teaching strategies together with the ones we use when teaching in class, we ought to keep in mind that current technology allows us to adjust our teaching strategies and techniques so as to achieve our aims and objectives when being in front of the screen, almost as if we were in class. We can keep following the curriculum, developing all skills in an integrated way, we continue using textbooks, workbooks, grammar books or other auxiliaries as they all come in digital interactive format that can be opened with a mouse click.
This workshop invites you to experience online teaching techniques and activities you may apply on your students so as to increase interaction in online classes. We will do pair work and group work and we will go through activities for primary, secondary and high school students that will show you how to unlock the knowledge of online teaching & learning, which is simply there, in your hands, in your brilliant minds.
You will be provided a zoom link to join the online workshop the day before the workshop takes place.
All participants will receive a Certificate of Attendance issued by Uniscan Grup Educational.
Mihaela Olaru
Mihaela Olaru holds a Bachelor's Degree in Universal Literature and English issued by the University of Bucharest and has a teaching experience of over 10 years. She also has a TEFL and TEYL teaching Certificate issued by the UK and ALAP accredited TESOL Worldwide in 2017 and a training certificate issued by the Romanian Ministry of Education in 2010. She has been teaching English not only in public schools but also in renowned private schools and was actively involved in multiple international projects with countries such as Portugal, Spain, Italy, Bulgaria, Serbia, Turkey, the UK, but also China and Taiwan. She joined Uniscan Grup Educational as an ELT Consultant and teacher trainer in 2019 and had multiple presentations and workshops in cities throughout the country.
Simona Popa
Simona is a teacher of English and psychologist who is currently the managing director of Uniscan Grup Educational and Active Learning Training Center. She strongly believes the key to success and happiness in life depends on the way we get educated, and thus, parents and teachers have the most demanding job ever. She thinks language teachers give people the most precious tool humanity has ever discovered and has spent a long time on designing, self-developing and learning programs, rethinking education holistically and humanistically so as to lead us to discover and understand our true selves, so as to make sense of our life experiences and use our emotional and intellectual potential to enable us to feel the bliss of being. She runs self-development programs for teens and adults who want to go on a journey of self-discovery through psychodrama and training programs for teachers and parents.
Eliza Raduca
Eliza is a teacher, international speaker and presenter whose main educational interests have always been related to finding solutions to the needs of students and teachers alike. She has participated as a speaker in various conferences and seminars in our country and abroad in Greece, Bulgaria, Moldova, Germany driven by her desire to enlarge the perspective of her professional development. What she has always valued, as part of her development, has been the meaningful interaction between the trainer and the trainee and she has always enjoyed both perspectives, as they both contribute to our professional and personal growth. She has always been in search of improvement and innovation as she believes that the future of education depends on the development and the proper usage of a blend of technology and efficient teaching techniques.
She is a CELTA certified teacher, BETA and ASMERO affiliated, holds a BA in Philology - Foreign Languages (Arabic, English) - the University of Bucharest, and a Master of Science in Political Science - the National School of Political Sciences and she has also taken part in the Oxford Teachers' Academy Masterclass – the University of Oxford, Department for Continuing Education & Oxford University Press.